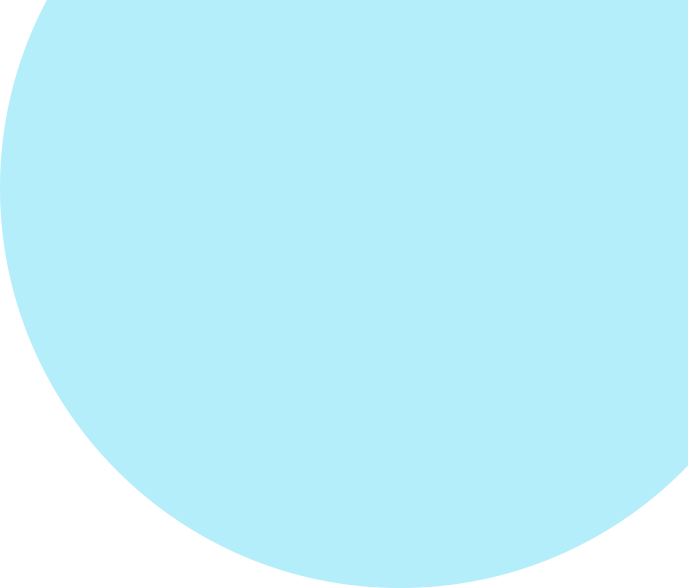 Our Vision
A world where children are equipped with the skills and abilities to reach their full potential.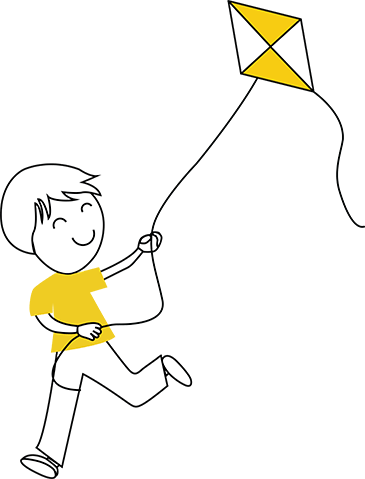 Our mission
Bucket List is one-of-a-kind club that welcomes underprivileged children & adolescents with the aim of offering them avenues to support them in positively growing physically, mentally & emotionally. While doing so, providing them stability and bringing about visible change in their behaviour & disposition.
How it all began
What do you think when you see a street child?
"Poor thing", "Eew, don't touch me!" or "Why aren't you in school?"
One way or another, we have all engaged with street children. After the initial thoughts, come either indifference or the exact opposite.
It was such one interaction which brought about the existence of Bucket List. It was no more than occasional off-hand conversations with street kids that led to the conception of the initiative. Imagine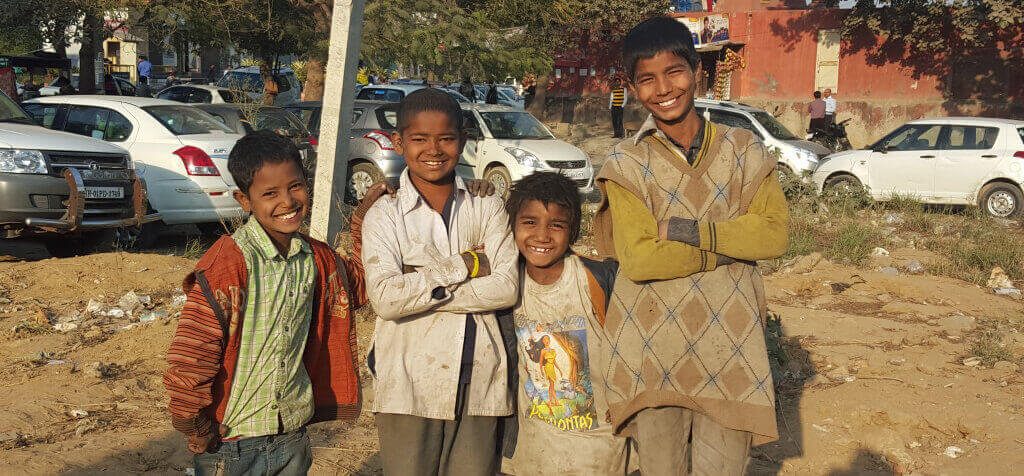 A regular group of friends having tea outside their office on a cold winter evening. While discussing & making fun of each other's bucket lists, this group is approached by a couple of familiar children of the streets. As one would with old acquaintances, this group too included them in the interesting topic. Started with a regular topic, the effect of their answers was most unusual. All their bucket lists held were significantly small wishes. Wishes so innocent, they make you question your outlook towards life.
Very soon these casual dialogues turned into deliberate interactions. These interactions motivated the founders to give the initiative a more structured direction.
The founding members carry each conversation since with them, and it is these conversations that form the core values of Bucket List. Early on, we knew we wanted to find a way to give these children a platform that helps them build a better future for themselves, fulfil their innocent wishes like celebrating one's birthday in way to give them hope in life and find them healthy outlets for their overflowing energies, threatening to take a negative turn.
What do we do now?
Bucket List is currently working with disadvantaged children & adolescents of Jasola, Madanpur Khadar, Sarita Vihar, Priya and Priyanka camp and Okhla in South-East Delhi, Khandsa in Gurugram, Haryana and Fatehpur in Uttar Pradesh.
Through years of conceptualising & pilot runs, Bucket List is today an organisation like no other.
Studies, research and our experience and observations on ground all point to the fact that underprivileged families find it nearly impossible to break the vicious circle of poverty and illiteracy not due to lack of skill or resources, but due to a deep rooted lack of awareness (of self as well as their immediate surroundings) and because of a disconnect from the aids available around them.
Our solution is driven by the fact that if we build a capacity to aspire in these children, along with the awareness and skills to find and access solutions to the hurdles stunting their growth, we may be able to break the cycle of poverty and social participation for entire families and their generations to come.
Bucket List works on 6 major verticals, which in their own unique way, help each child in reaching their full potential - physically, mentally, emotionally as well as socially.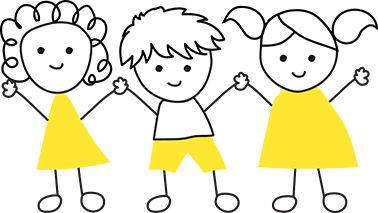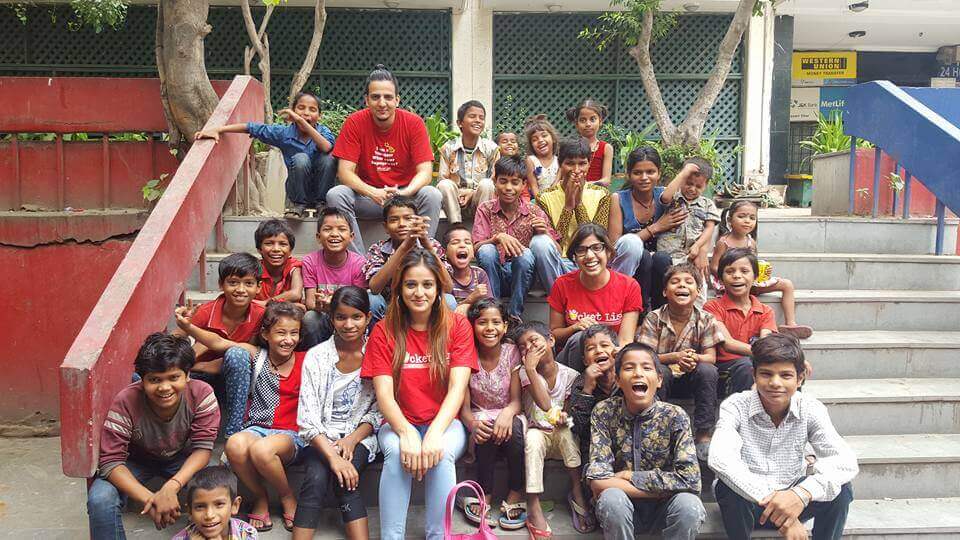 The aim is to give underprivileged children a support system that is complete and helps them grow into healthy functioning individuals of the global society .
We are also actively working on creating awareness about the plight of children on the streets and giving the masses a glimpse into their difficult lives and an opportunity to make a real difference.
Our Team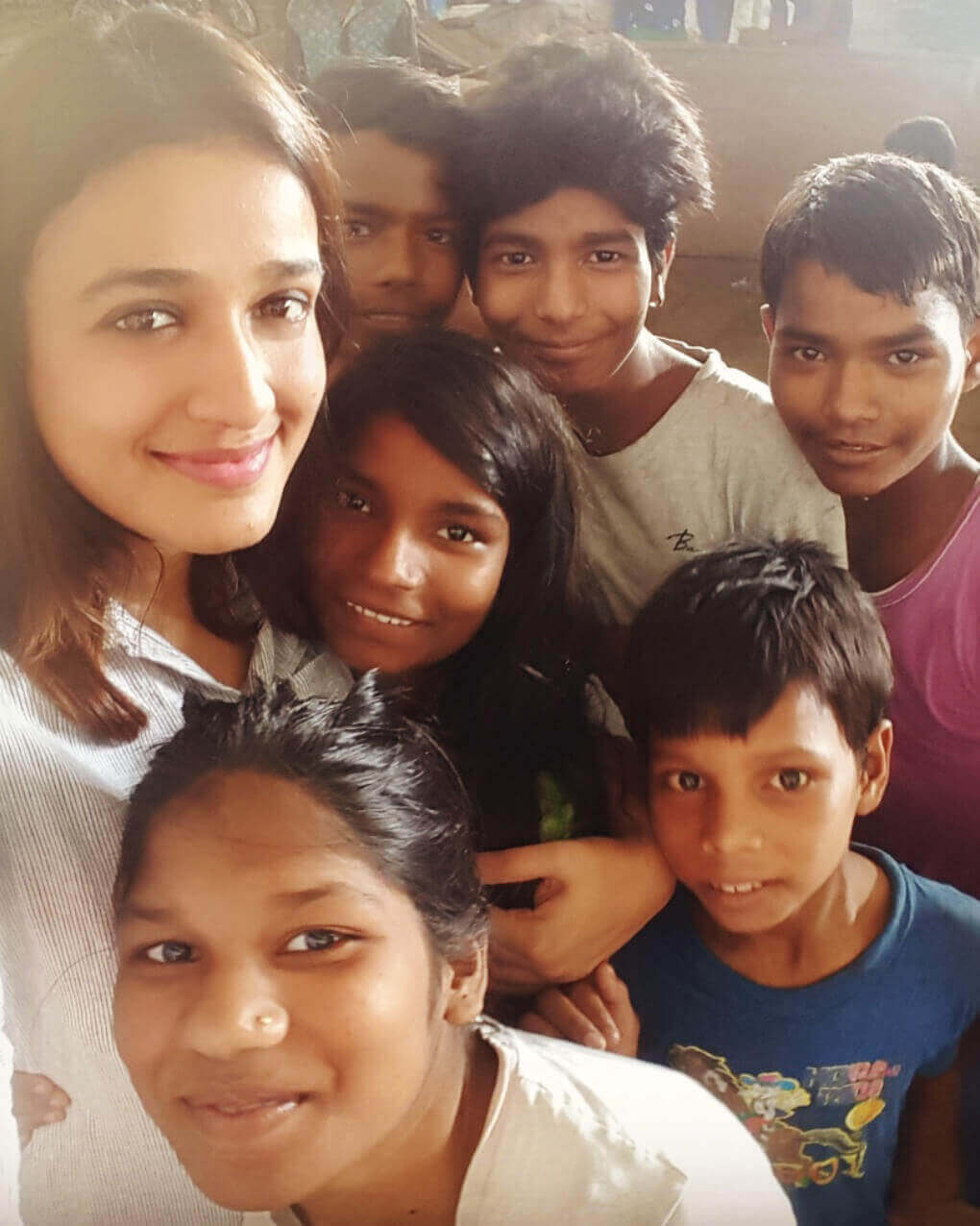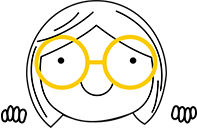 Rida Ali
Executive Director
Currently pursuing her Ph.D. from Jamia University in social work, Rida graduated from Delhi University in History & completed post graduation in social work from Jamia Milia Islamia. Always sure of her calling, she gained experience working with organisations like World Wide Fund, Dhriti & Greenpeace, India, before finding an inspiring enough cause to begin Bucket List.
Today, she is successfully driving the organisation's vision ahead. Apart from constantly finding ways to deepen the impact we want to make on our little ones, Rida directly handles multiple verticles of our work, like sports and arts and departments of fundraising and accounts & volunteer body. As driven as she is, Bucket List always boils down to the kids for her. Her own way of overcoming obstacles is to spend time with the children.
After spending the early years of her life in a quiet town called Fatehpur, Rida moved to the capital city to pursue higher studies. A huge Potterhead, Rida also loves to 'Tsundoku'. Catching up on currents affairs & walking in the rain are some of her most favourite hobbies.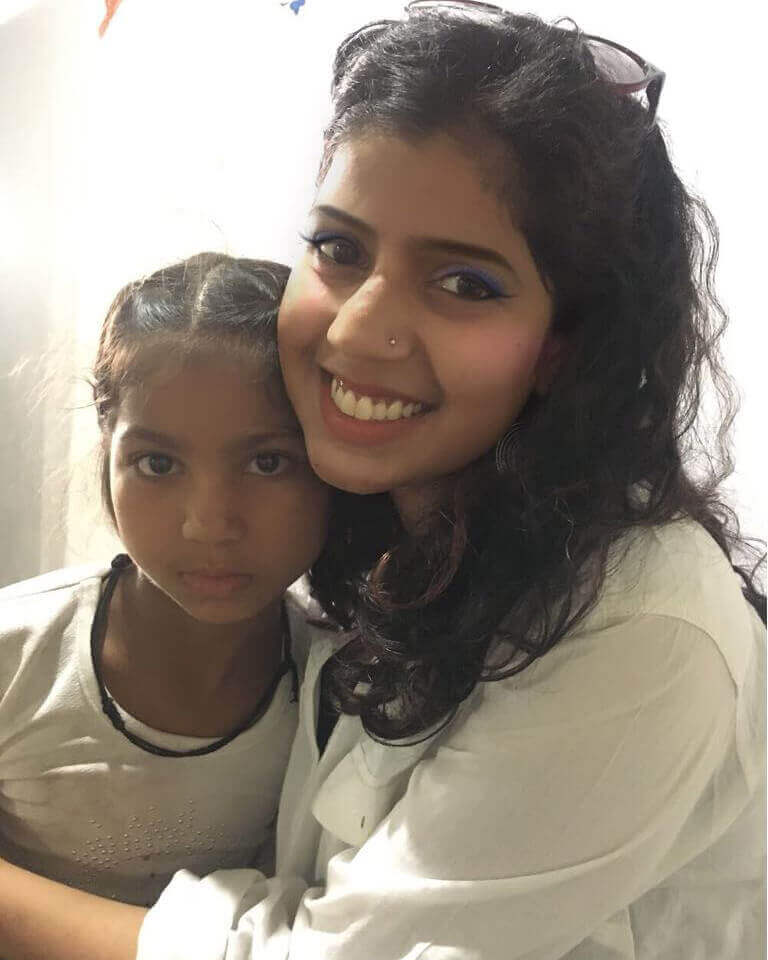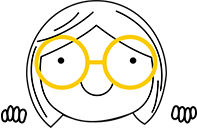 Sakshi Srivastava
Associate Director - Operations
Before finding her calling with Bucket List, Sakshi gained experience & expertise in fields of writing, finance & event management, while continuously working with organisations like Greenpeace, India and World Wide Fund. With a strong belief in endless learning, Sakshi is today a Changelooms fellow, amongst other accomplishments.
With Bucket List, Sakshi is a Co-founder and Associate Director - Operations, she looks after organisational content, communication, human resources, administration and Rights and education vertical.
Personally, Sakshi is strength personified. Since the age of 19, she has been continuously losing vision & today has very little remaining. Contrary to general belief, this impairment does not define her, what defines Sakshi is her strength of mind and the cheerfulness with which she embraces whatever life has to offer.
Her absolute favourite activities are listening to audiobooks, adventure sports, travelling, organising and planning & cultural studies.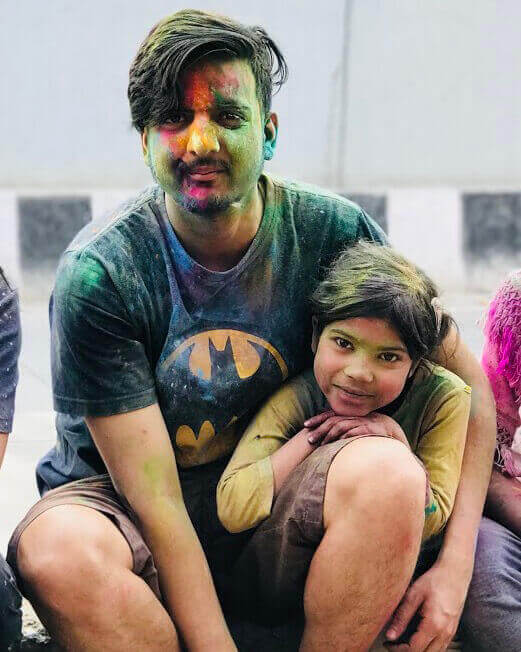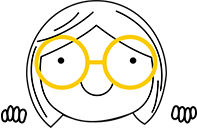 Yogesh Gangotia
Associate Director - Media Strategies
You could not find a more diversely accomplished professional at his age. After years of experience leading the business team in a media agency, today he is leading his own media house. From content and marketing, to design & technology, he knows it all. A self-proclaimed "Jack of all trades, master of quite a few", Yogesh truly holds expertise in all things relevant.
It is this expertise that he extends to Bucket List as a co-founder, apart from supporting on-field whenever possible. Handling the entire media side of everything, he also spends most of his free time with the kids on field. If you saw him at one of our centers, you could hardly tell his friends from the kids with his attachment with either.
Personally, Yogesh is crazy about football, all things Batman, gadgets & rock music. With the coolest sense of humour ever, you could not be around Yogesh without bursting out in laughter at least once. A true friend & a driven professional - he leaves no stone unturned in fulfilling the responsibilities of either.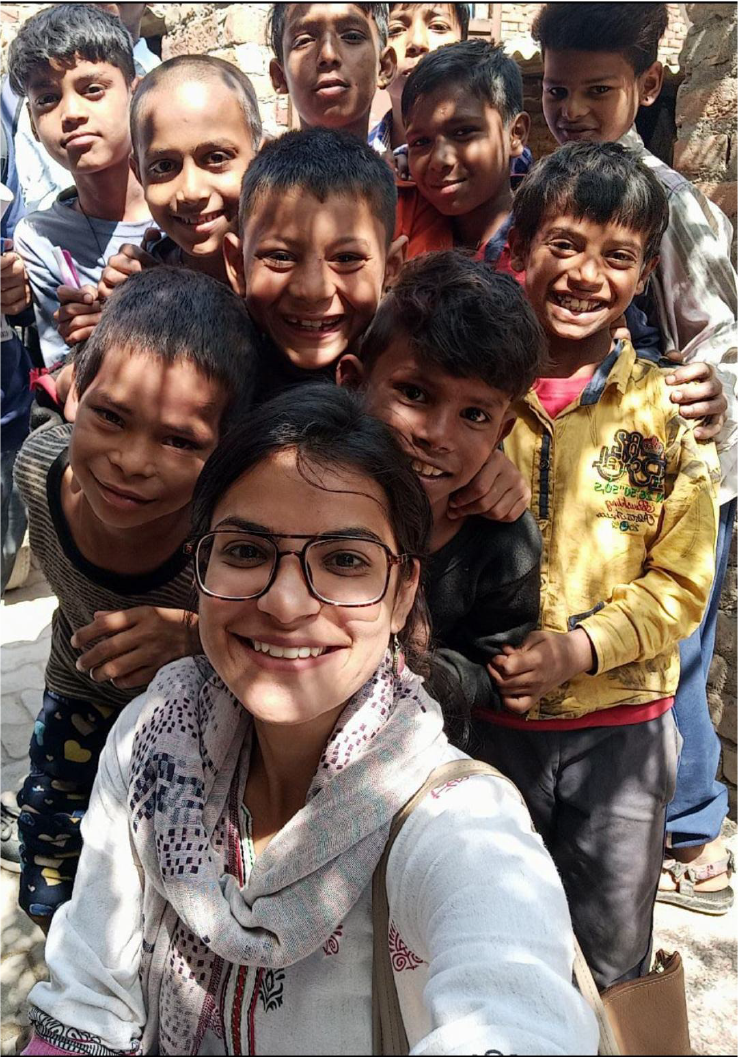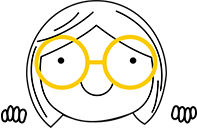 Hiba Siddiqui
Project Lead - Academic Interventions
Currently leading a project under our Academics vertical, Hiba is a young social worker who is equally good on field and behind a desk. Always up for learning something new, Hiba also makes sure she raises her voice and shares her opinions for anything she believes in. She represents a strong woman of the global society who is not afraid to be vulnerable and empathetic and wear it proudly. Her self conduct not only provides a safe space for team members, but also for the children we work with.
With Masters in Social Work and work experience with organisations like Magic Bus India Foundation, Hiba brings to the table a deep understanding of the cause. Currently she is working towards reducing the academic gap between our children and their maximum potential while also increasing the number of children we can support in the same.
Personally, Hiba loves all things Korean and game nights with friends among other things.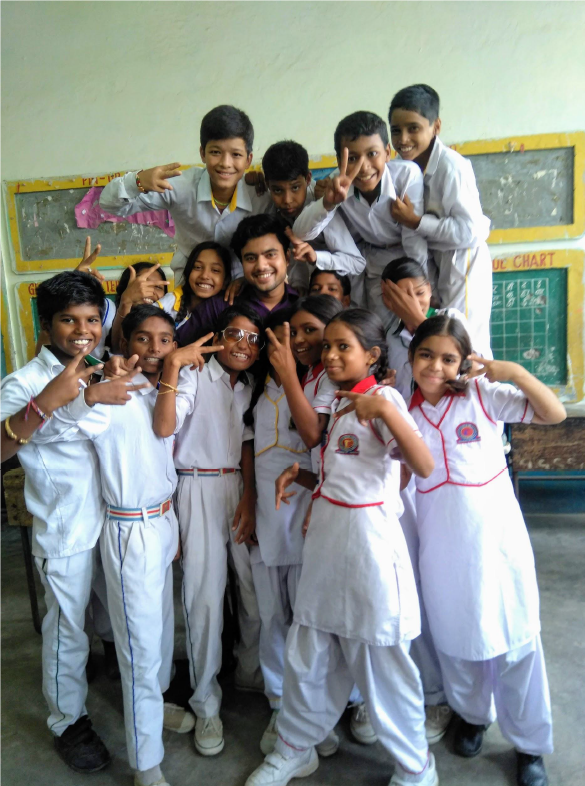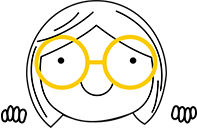 Abhishek Sharma
Teacher & Centre Coordinator
A dynamic, talented, kind, funny and ever evolving human being who we could not be happier about having on our team! Abhishek started with us as a teacher in one of our learning centres in 2019 and today he is looking after teaching activities of 2 communities and centre coordination across all Bucket List learning centres, along with overlooking distribution activities and coordination in operational capacity.
Abhishek is always eager to learn new things, asks a million questions, whole heartedly shares his thoughts and feedbacks while rapidly climbing up the ladder of responsibilities at Bucket List. His massive capacity to grow and consciously work on his personal learning not only helps him expand his horizons as a social worker and professional, but it also takes the entire team's energy to the next level.
Apart from being one of the most promising members of Bucket List team, Abhishek is a trained MMA fighter and a grad student in Delhi University.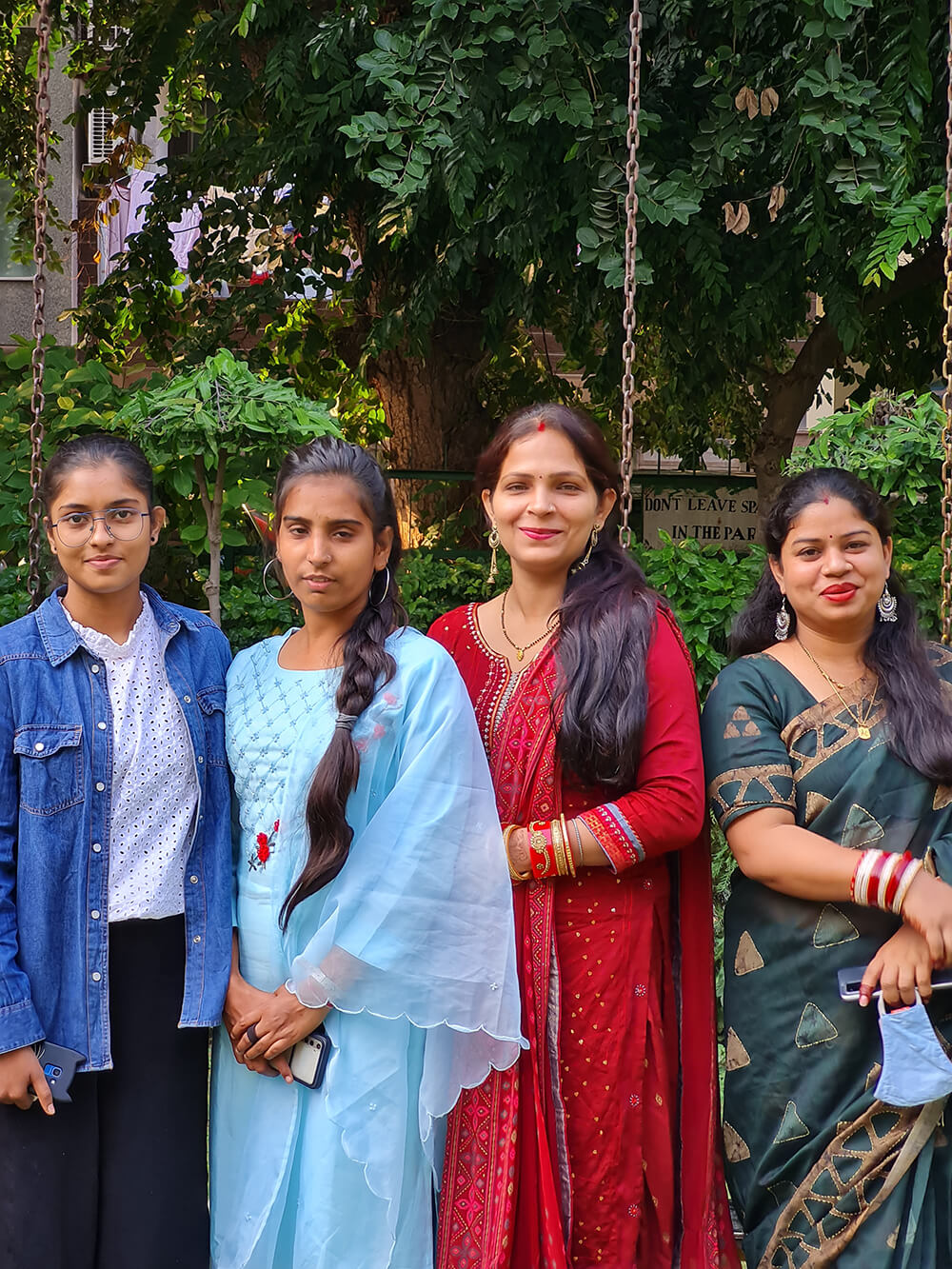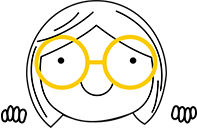 Learning Centre Teachers
Community - Khandsa, Gurugram, Haryana
We have 4 young women from the local community as our center teachers. Priyanka, Timpi, Purnima and Bhawna support children in their academics. The go-to girls for any work on-field, Bucket List is proud to be employing & nurturing young and motivated minds like theirs. With their perseverance, children in our Khandsa community are reaching respectable academic levels even before starting school.
They work on more than just teaching - they also ensure admissions of children to government institutions, provide support classes to children who are admitted, support children beyond the classroom and dedicatedly work on their individual growth in order to make the learning process better everyday for our little ones. Through the pandemic and lockdown of 2020, the team of 4 wonder women risked their own health to support families from Khandsa's underprivileged communities by distributing ration, teaching nearly a hundred children by going to their doorsteps and conducting surveys to help us serve the communities better.
With dreams & ideas of their own, Bucket List also gives them a platform to learn & practice their skills & talents. Believing very strongly in 2 way growth for all, we give special attention to their personal & professional development through constant capacity building sessions.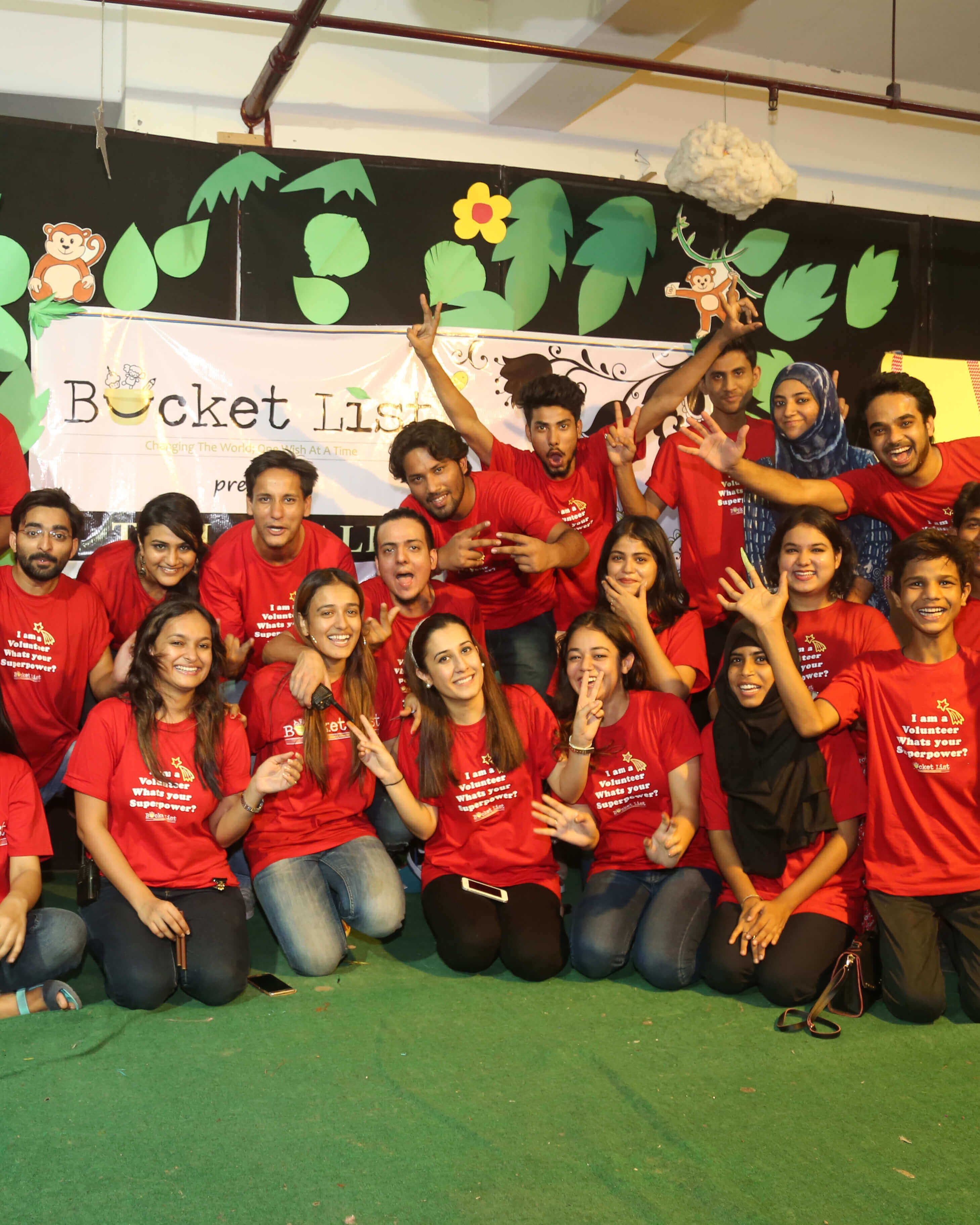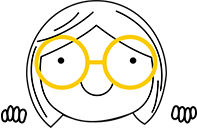 At Bucket List, we believe that volunteers don't necessarily have the time, energy or skill, they have the heart. Following the same belief, we have kept the entire organisation and space open for our dear volunteers.
With constant work going on field and so much happening in Bucket List otherwise too, we have a plethora of options for anyone who wants to volunteer with us. The idea is to provide a space for everyone to explore their interests, capacities and the intention to change the world.For example, so many of us have tried teaching street kids around but always come to a standstill due to lack of space and resources. Sometimes, even with the best intentions, our good thoughts alone are not enough to take our efforts to the next level.
Bucket List wants to support you by offering a space, direction and a huge team of other volunteers who have the same motivation and can definitely lend a hand.
Volunteering, anywhere, in itself offers endless possibilities and benefits. A great way to build network, meet like minded people and exploring your own interests and capacities, all while doing something extremely satisfying.
Irrespective of your professional and academic background,there is something for everyone at Bucket List and we would like nothing more than to have you on board with us and be a part of your journey as you will be of ours.